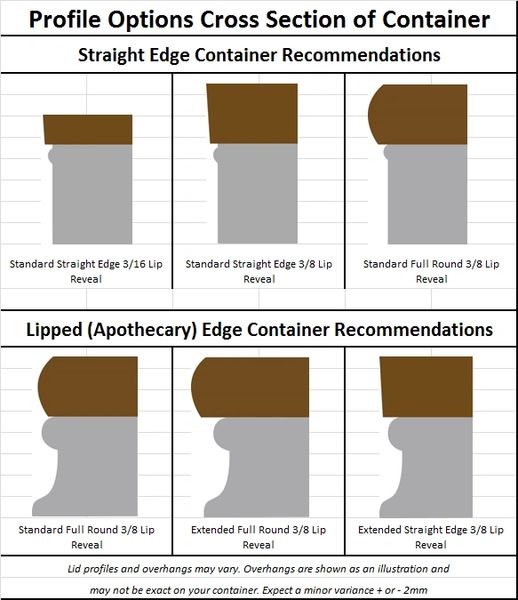 One sample of our pine lid with plastic gasket, and one sample of our light stained, printed pine lid with rubber washer gasket will be sent to you. Candleart can make a custom fitted lid for your container.

We would need your container sent to us for custom sizing. 
**Custom printing on all wood lid orders requires customer to contact CandleArt for art work details including a one time $100 plate charge. Please contact ronda@candleart.com or 217-925-5905. Your art work must be in a high resolution black on white file. Depending on the quality of your art we may need to  charge a $35 per hour design fee. Due to variations in the wood surface to be printed, CandleArt will not guarantee an absolute perfect transfer of ink to your lid surface. There may be small imperfections due to the wood surface and the complexity of your artwork. The sample lid will show the quality or the print. The more intricate your artwork, the higher the probability of imperfection. There is a no return policy on all lids for these reasons outlined above.